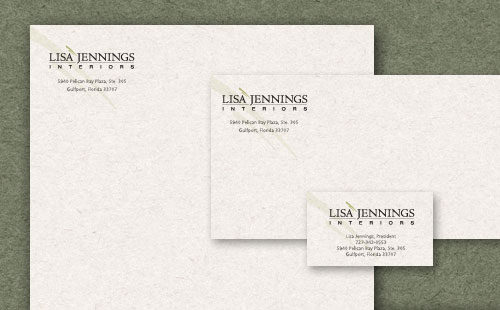 Build Your Brand Identity and Your Customer's Trust
Start With a Solid Brand Identity
Having a solid brand identity is key to increasing your brand recognition. This is a basic marketing principle that everyone in your company should understand and work toward.
Do your business cards, letterhead, envelope, website and brochures all look like they come from the same company?
Are you consistently using the same logo on all of your marketing materials?
Do you know what your brand's colors are? Pantone, CMYK, RGB and HEX?
It might not seem like a big deal if the blue in your logo is not quite right. But it is a big deal if potential customers see that as a reflection of the way you do business: not quite right. By determining your company's brand identity, you'll be able to present customers with a clear and consistent message that reflects the quality and professionalism they should expect from you.
What is Brand Identity?
Brand identity is more than just a logo. It's the visual essence of a company. It's the logo, colors, typefaces and photography that make a brand recognizable.
If all the elements are used consistently over time, then the brand becomes more recognizable. As potential customers are continuously exposed to your marketing, they will start to recognize you like a friend. If you're using different versions of your logo, for example, then you are constantly re-introducing yourself as a stranger. Or even worse, causing confusion in their mind as to who they thought you were.
Large businesses often go to great lengths to control their visual identity. If they have many employees or vendors throughout the world, it makes perfect sense to create guidelines, or entire websites, as to how the company's visual assets are to be used.
While most small businesses don't need to create a guidelines book, they should at the very least understand their brand identity and be able to provide the appropriate files to their vendors when necessary.
I've Got a Logo Design, Now What?
Designing a logo is only part of establishing your brand identity. Yes, it's the most important, but don't stop there. Take the time to think about how that logo fits into all of your advertising. Before you say goodbye to your logo designer, make sure you have the following:
Logo in various file formats (example: eps, jpg, png, psd)
Logo in different orientations, like stacked or reversed
Brand colors in Pantone, CMYK, RGB and HEX formats
Fonts
If several different employees or vendors will be using your brand assets, then it might make sense to create a style guide. This is a document or section of your website that describes the proper use of brand assets. It typically provides examples of do's and don'ts and helps everyone present your business in the same way.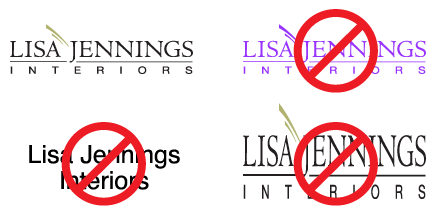 Once you've worked with a graphic designer to determine your brand identity, you can then start implementing it across all of your marketing materials. By creating this consistency, your customers will start to recognize you no matter where they see your name. From your website or brochure to a business card or email, each consistent exposure helps build your brand recognition.

Ready for a New Website? Let's Get Started.