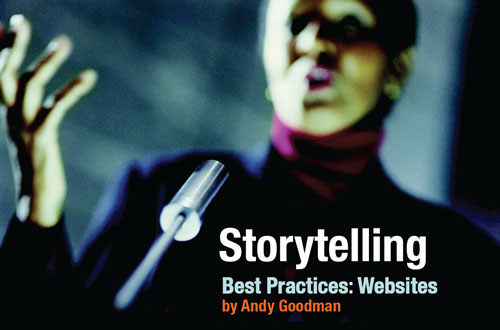 Storytelling on Your Website
Wheels of Success Recognized by Andy Goodman
We just found out last week that our work is being featured by Andy Goodman in his workshops and publications for "Storytelling as Best Practice". Mr. Goodman travels around the country giving speeches and workshops "helping do-gooders learn to do better." His latest offering explains how your organization can become more effective in communicating by becoming a better storyteller about what you do.
The website that Mr. Goodman likes so much is www.WheelsOfSuccess.org. Wheels of Success is a non-profit organization that helps provide reliable transportation to working families in the Tampa area. On the home page of their website, they tell the stories of a few of their clients who are "Waiting for Wheels." Chris Callison, copywriter for Wheels of Success, provides the stories.
"A U.S. Navy veteran with a 7-year old daughter. Gabriella has a car, but the transmission needs to be replaced and she cannot afford the required repairs. Since she works the evening shift, bus transportation is not available to her after work and she is afraid of losing her job because without her own car, she does not have a way to get home at night."
The art of storytelling bypasses all of the dull charts, graphs and statistics and seeks an emotional response. Why tell your website visitors what you do when you can show real life examples? Not only does Wheels of Success give specific examples of people who need help, but they also provide examples of people whose lives have turned around because of their program.
For more information about Andy Goodman and his work, visit his website.
Ready for a New Website? Let's Get Started.